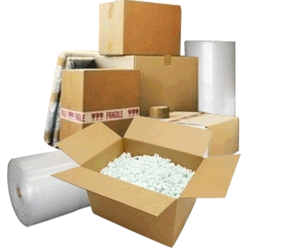 Whether you have Souvenirs, Fine Art, Electronics, Luggage, Golf Clubs or Antiques we know the best way to pack it.
From: "No Pack" (non- breakables in a box)
To: "High Pack" (breakables bubble wrapped, cushioned by packing peanuts in Styrofoam-lined box)
To: Custom Crating
We carry over 45 sizes of boxes, including picture and wardrobe boxes. Also, we can customize a box, cutting it down or altering the shape to ensure a tight fit and save on shipping costs.
For the Do-It-Yourselfer: We offer a full range of packing supplies- 45 sizes of boxes, Packing Peanuts, Bubble wrap, Styrofoam Sheets, Packing Tape and Packing Labels.
If you require a specific size box in large quantities, we can provide that, with a 2-3 week notice.