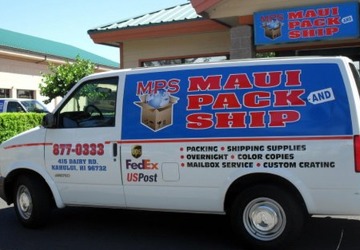 Whether you're moving across the islands or across the ocean, we can help. Our multi-weight program offers low rates for shipments totaling 200 lbs. or more. This option is right for you when:
All boxes go to the same address
Total minimum weight is 200 lbs. or more (generally 6 or more average size boxes)
Individual boxes cannot weigh greater than 150 lbs.
(surcharge over 50 lbs.)
Individual boxes rated as actual or dimensional weight
(call for details)
Door to door delivery within 3-7 business days
Included Services:
Free central pickup
$100 Insurance on each box (additional may be purchased)
Tracking and labeling on each box


Additionally, we offer packing on selected items, or for all goods (contact for quote).